Why Online Businesses Fail And What You Can Do About It
The main reason why online businesses fail is that they're not getting any or enough website visitors. No matter what you sell, the one thing that you'll always need is the right people paying attention to your company. When people aren't doing so, your online business is at risk of failing.
The winners are always those that can attract qualified prospects and convert those visitors into paying customers. But there're other reasons why an online business may fail too.
Top 10 Reasons Why Online Businesses Fail
All right, here're the prime reasons why your online business might fail. Knowing these dangers can save you tons of time, money and wasted energy.
No SEO (search engine optimization)

80 percent or more of consumers begin their research with a search engine. Ignoring this strategy has been the downfall of many online startups. Not to mention that Google alone, processes 4,464,000,000 searches per day. Use SEO to increase your organic (or free) traffic and to support any other marketing efforts.

And if you think that most users click on paid ads, that's just not true. Look at this chart from Similar Web, comparing where people click the most between organic and paid search:



As you can see, 94.95 percent of Internet users prefer non-paid search results.



Bad web copy

Writing for the web is different from other types of content. Copy on the web must be more inclusive and focused on each visitor. To effectively write for online viewers, it's important that you consider using first and second person narratives.



Lack of commitment

A lot of people want to start a business but very few actually commit to it. Lots more keep talking about it with their friends and family without doing anything. Make a decision to go through with the entire process of starting a business and stick to it.



Poor planning

The financial, mental, emotional and physical toll of a business can be crippling if proper plans are not put in place. Think of your situation and plan ahead to address these concerns.



Failure to align actions with business goals

Everything that you do in regard to your business should be moving you closer to your objectives. If you want 10k followers on Facebook, ask yourself why? If the answer doesn't align with what you're trying to accomplish, then it's not a good idea to grow that platform. Instead, maybe growing your website audience is a better place to focus your budget.



Improper use of social media

One of the biggest misconceptions is that you need to grow your social media following to increase sales and brand awareness. This was probably true 8 years ago but it's not the same today and quite the opposite. Instead, use social media platforms to attract visitors to your website (a platform you control).



Not clear about target audience

Knowing your audience and where to find them is crucial to marketing success. Use research to create personas or fictional representations of your ideal customers. This way, you'll know their potential interests, job roles or title, wants, pain points etc.



No business plan

Yes, you still need a business plan in the 21st century. Perhaps, not a traditional 45-page copy but you need one if you want to hit your targets. You should write a business plan that outlines your plans and objectives before you start building your website.



Zero visibility of founders/employees

Put your best people out there! Web users want to know the people behind a company. It's a great way to build trust, which leads to more sales.



The "One-man army"

Trying to do everything yourself is inefficient and can be unproductive. There's a reason why experts exist and you should use them. Because no matter how good you are at your craft, there's always areas that demand a different set of expertise. Things like accounting, legal, graphic design, marketing etc. Hire professionals to help you with the things that you're not good at, so that you can focus on the ones that you excel at.

Would you like to create a marketing system that attracts visitors to your website daily without even lifting a finger?
That's part of what we do at Tech Help Canada. We help you market your business online.
The Eye-opener Guide to Search Engine Optimization

Gabriel Nwatarali, Digital marketing consultant & founder of Tech Help Canada
Here's the truth about online marketing:
It's technical.
It demands a focused approach to targeting, unlike traditional advertising where your ad is pushed out to as many people as possible.
But there's no one-size-fits-all approach when it comes to marketing, only new methods.
Internet marketing has just evolved to become a more cost-effective strategy for businesses. Hence, why plenty of executives combine digital and traditional marketing approaches for maximum results.
We can assist your business with the following:
SEO
Email marketing
Social media marketing
Content marketing
Enter your email address below to download our updated SEO guide and receive exclusive marketing tips for increasing your website traffic.
What customers are saying

"it is refreshing to work with Gabriel, he is very thorough and professional. He does awesome work. Quick and timely response, and very trustworthy. Work is awesome, and great communication skill."
Simone W - Beauty Coliseum

"Gabriel did a super job for us writing marketing content!"
Trevor M - The Vision Lab
How Can We Help?
Digital Marketing
Use proven online marketing strategies to boost revenues for your business. We develop a robust marketing plan tailored to the nature of your company and unique requirements.
Web Design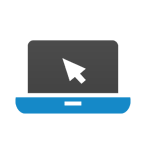 Create a business asset that consistently does more for your business every month. Overcome barriers of distance to reach potential customers from all over the country, which reduces recurring overhead cost that occurs from having multiple physical locations.
Logo Design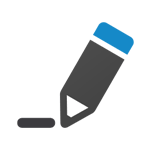 Your logo is an important part of branding and establishing a positive reputation for your business. A unique design creates distinction from the competition, which helps your organization get noticed and remembered.