Hi! I'm Gabriel, founder of Tech Help Canada and professional search engine optimization service consultant. I started this company because I wanted to make a difference in the lives of entrepreneurs like me and to do something that I loved. And we're doing that; making a difference in our client's lives.
Let us design and implement SEO strategies that'll help you accomplish key business objectives. When you buy SEO services from us, we follow a five step approach:
Get familiar with your business and industry specifics
Build a list of keywords to target
Develop a plan for targeting those keywords
Create a link-building plan
Implementation
What customers are saying...

"it is refreshing to work with Gabriel, he is very thorough and professional. He does awesome work. Quick and timely response, and very trustworthy. Work is awesome, and great communication skill."
Simone W - Beauty Coliseum

"Gabriel did a super job for us writing marketing content!"
Trevor M - The Vision Lab
How We Can Help You
Tech Help Canada provides remarkable search marketing services to help companies penetrate highly complex markets. We employ the best SEO strategies and tactics to promote your website. By generating traffic to your site, you can increase revenues & reduce overall marketing expenses. Whether you own a small, medium-sized or large business, we make working with us a breath of fresh air and in many cases, a life-saver.
SEO

Services
Use proven search marketing strategies to boost revenues for your business. We develop a robust SEO plan tailored to the nature of your company and its unique optimization requirements.
Web Design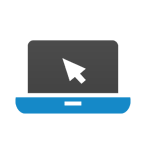 Create a business asset that consistently does more for your business. Overcome barriers of distance to reach new customers from all over the country with an SEO optimized website
Logo Design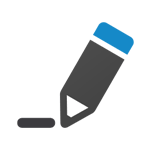 A unique design creates distinction from the competition, which helps your organization get noticed and remembered. Your logo is an important part of establishing a good reputation and supporting your SEO work.