The Value
Tech Help Canada supports the growth of new and established businesses.
If you're going to invest in anything, whether marketing or otherwise, it should be effective. No matter the stage of your business, you need reliable and cost-effective services. Budgets are often wasted on outdated solutions and marketing efforts. This can cause inefficiency and stagnant growth in many companies. We provide digital services that can help you achieve your objectives. Not investing in reliable digital solutions and marketing puts you at a disadvantage.
The Founder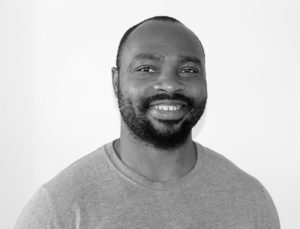 Gabriel Nwatarali is the founder of Tech Help Canada and a digital marketing specialist. He has a degree in IT and has worked with many organizations in several industries. His experience includes businesses in the beauty, fitness, sales, marketing, and finance industries. He founded Tech Help Canada in 2015 while living in Ottawa, Ontario.
Gabriel has reviewed and optimized websites that have gone on to rank at the top of Google for many terms. He has worked with local and international companies and offers a wide range of expertise - all essential to the success of digital marketing projects.
His motto is, "there's no one-size-fits-all approach to marketing". Gabriel prefers to invest the time necessary in finding the right solution for you. He brings a great deal of experience and knowledge to the forefront of your SEO, paid search, and social media strategy.
Mission
Empowering people to succeed by making digital marketing knowledge and intelligent solutions available.