The Value
We support the growth of new and established companies. No matter the stage of your business, you need quality and dependable solutions. We provide services that can help you achieve your objectives, and aim for excellence with every project.
Contact us for:
Copywriting (landing pages, articles, eBooks, etc.)
Search engine optimization (SEO)
Website maintenance
Website hosting solutions (including domain names, website security, CMS, Email, etc.)
Email marketing
The Founder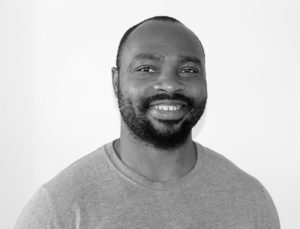 Gabriel Nwatarali is the founder of Tech Help Canada and a digital marketing specialist. He has a degree in IT and has worked with many organizations in several industries. His experience includes businesses in the beauty, fitness, sales, marketing, and finance industries. He founded Tech Help Canada in 2015 while living in Ottawa, Ontario.
Gabriel has reviewed and optimized websites that have gone on to rank at the top of Google for many terms. He has worked with local and international companies and offers a wide range of expertise - all essential to the success of digital marketing projects.
His motto is, "there's no one-size-fits-all approach to marketing". Gabriel prefers to invest the time necessary in finding the right solution for you. He brings a great deal of experience and knowledge to the forefront of your marketing strategy.