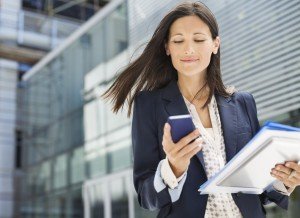 Are you ready to incorporate your business? If you answered "yes", then this post will show you how to incorporate a business in Canada.
First you'll need to determine the business structure that is best for you, then register with the Canadian government or province. Let's quickly cover the four main business structures.
Types of Business Structures in Canada
Sole proprietorship
Partnerships
Corporations
Co-operatives (least common)
Each business structure has its own benefits. Today we'll briefly explain these structures and their benefits to you.
Sole Proprietorship
With a sole proprietorship business structure, all debts and obligations are completely your responsibility. You keep all the income to yourself but if you get into any major legal problems, your property may be on the line too.
For example:
Your creditors can make a claim on your personal property in order to pay off your debts. Also, with this type of business structure, you're not required to have an HST account/charge taxes until you exceed $30,000.00 in total revenue.
You can still create a tax account but it's not mandatory.
Advantages:
Cheap to register with your province (Newfoundland and Labrador must register federally)
Not highly regulated
Many tax advantages, such as deducting expenses and losses from your personal or business income
You don't share your profits
You don't need to collect taxes until you start making $30,000 or more
Disadvantages:
You're responsible for all debts and obligations (Unlimited liability)
Income is taxable at your personal rate, which may put you in a higher tax bracket
Ownership of business can not be transferred if business is sold
May meet some difficulties raising capital
Partnership & Limited Liability Partnership
A partnership is perfect if you have a business partner but want to keep some of the benefits of sole proprietorship.
A limited liability partnership may be used when one partner doesn't want to be responsible for making decisions or performing daily activities. In a limited liability partnership, your responsibilities are limited.
If you decide to go into a partnership, make sure that you involve a lawyer. Get a lawyer to make a partnership agreement.
Advantages
Easy to start
You share the startup cost equally between partners
50/50 share of profits, responsibilities and obligations
Share deductions and taxes between partners
Disadvantages
Just like Sole Proprietorship, you and your business partners are responsible for everything. Your personal property may come into play in a legal battle
Unlimited liability to both partners
You're held responsible for the actions of your partner
You're taxed at your personal rate
Corporations
You can incorporate your business as a provincial or federal corporation. Federal incorporation is for all of Canada, while provincial is for the province.
In my opinion, this is the best type of business structure because your business becomes a separate legal entity.
With this type of structure, creditors cannot place claim on your personal property. All claims are limited to business assets only and you'll not be liable for debts, obligations or actions of the company.
Advantages
Your liability is limited
The corporation continues to exist after you
It is a separate legal entity
Taxes may be lower for an incorporated business
Like the other structures, you don't have to collect taxes until you cross the $30k mark
Disadvantages
Closely regulated
It can be more expensive to incorporate
Detailed corporations information is required to be filled yearly with the government
Co-operatives
A co-operative is controlled by a group of members. It is the least common type and can be a non-profit or for-profit. This is appropriate when a group of businesses or people get together to provide a service or product.
Advantages
The members control it
Every member gets a vote
Limited liability
Profit is distributed among members
Disadvantages
It may take longer to finalize decisions such as marketing budgets
All members are required to participate
The possibility of conflict between members is high
Record keeping is extensive
Learn more at the Government of Canada