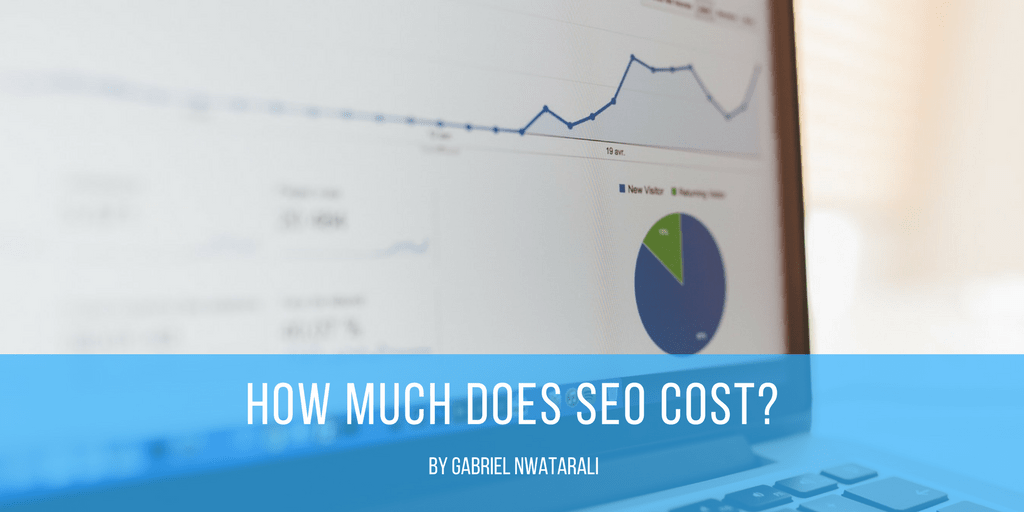 Does this sound like you? You need to hire someone to do SEO for your business but you would like to know how much it cost. So naturally, you do a Google search for "SEO cost per month" and find the answer to be… It depends.
And they're not wrong. A quick survey of service providers would show widely varying prices. That's because, like most services, there are a lot of factors involved in determining a cost for SEO.
It largely depends on your current business situation, where you want to be (goal or objective) and how fast you want to get there (timeline). But there's just one caveat, that is…
'Marketing is an investment and should be seen as such.'
Click To Tweet
SEO is a marketing discipline that's primarily focused on increasing organic traffic from search engines of all sorts, including but not limited to image, video, social and overall information search companies. Like Google, Bing, Yahoo, Yandex etc.
However, not every company needs SEO. Yes, you read that right!
You see, the determining factor of whether a business needs such a service is consumer behavior. Specifically, how do people find your product today? Are users searching for what you do on search engines?
A quick consultation with an SEO professional will quickly reveal key information. One of the first things I do when approached by a potential client is to check to see if people are actually looking online for the services or products they offer.
Even though most businesses have consumers looking for their products online, the reality is not all organizations share the same strategic advantage. At least, not yet but as search giants like Google expand their service range and capabilities, this will change. Voice search is one potential that I'm paying attention to.
Ask yourself this question, what exactly do you need SEO for? Is the need temporary or indefinite in nature? The answer would determine if you're looking for a one-time project or an ongoing engagement with an SEO firm.
Then there's your target market, which largely affects what you have to pay for SEO. Generally, a larger and more competitive target audience means you'll need a bigger budget.
If you sell a generic online service with a worldwide consumer target, expect a higher investment for good results. However, a much lower investment is possible if you own something like a specialty restaurant in a small town.
What SEO Services Comprise Of
Good SEO is a process requiring continuous effort that evolves with the growth of your website and ever-changing algorithms of search engines. SEO takes time, with research and planning as a necessity.
When you hire an agency to do SEO, they would be doing any or all of the following activities, some of which are one-off, while others may be ongoing.
Website audit
Market analysis
Competitor analysis
Keyword research
On-page optimization
Off-page optimization
Technical optimization
Link building plan and implementation
Content strategy
Account management
How Much Should SEO Cost?
While SEO prices and services offered vary widely, quotes usually fall under an hourly or a fixed price model. Let's look at the benefits of each.
Hourly Rates
When the work can be divided into distinct tasks and you only need those specific things done, then hourly rates may be a good idea. For example, if you need to claim your business listings or build additional citations on sites like Yelp or Google My Business, this model may work.
Try to come to an agreement with your consultant on the estimated hours needed to get those tasks done. Be sure to assess the output after an agreed number of hours to see if you're getting value for your investment.
Fixed Pricing
By far, this is how most professionals and agencies operate. Services are offered at a fixed price but can be part of a larger SEO campaign. Think of this type of pricing model as project-wise or monthly retainer-based.
Project-based pricing is ideal for more complex projects. An agency may charge you on a per-project basis. And depending on your objectives, agencies will often submit a custom proposal to do specific SEO services. An agreement with project-based pricing will have an outline of all deliverables and due dates.
With this model, you know exactly what you'll get and how long it's likely going to take for the results. Project-based pricing is a great way to try out SEO services before committing to a monthly retainer.
Retainer-based pricing is the most common form in the industry, mainly because of the extensive, ongoing nature of this kind of advertising. Here, clients pay a fixed amount per month in exchange for a predetermined set of services.
Retainer pricing requires a mid to long-term commitment on your part. Most SEO companies require clients to commit to at least six months of service.
A long-term collaboration often leads to better results, client-agency relationship, communication and a strong partnership built on trust. The downside is that you could get stuck in an agreement, even if you're not happy with the results. So hire wisely!
Ask for a list of deliverables so you know what to expect. This way, you're managing your expectations and there's assurance that you'll be getting value each month.
With any pricing model, there's always the danger that you might be paying too much. Especially, If you're not that familiar with SEO, so it's a general rule of thumb to at least know the average hourly rate.
Here you go!
Average SEO Rates
The average hourly rate is $150 per hour. Services can range from 100 – 300 or more per hour, depending on the experience and level of expertise of the professional. Monthly retainers can range from $1000 – $30,000 monthly.
All in all, SEO services aren't really expensive if you consider the benefits and ROI. Whatever your budget, the cost of search marketing should be viewed as an investment for your business. And with any investment, your concern should be getting the best possible return on investment.
Do you want more customers? We're accepting new SEO clients and our services are EXCLUSIVE! Reach Out